1. If you are a new user, please register to get an Indico account through https://login.ihep.ac.cn/registIndico.jsp. Any questions, please email us at helpdesk@ihep.ac.cn or call 88236855.
2. The name of any uploaded file should be in English or plus numbers, not containing any Chinese or special characters.
3. If you need to create a conference in the "Conferences, Workshops and Events" zone, please email us at helpdesk@ihep.ac.cn.
18-22 June 2018
Chengdu(成都), China
Asia/Shanghai timezone
Please take the following steps:
Step 1) Registering a new IHEP SSO Acct.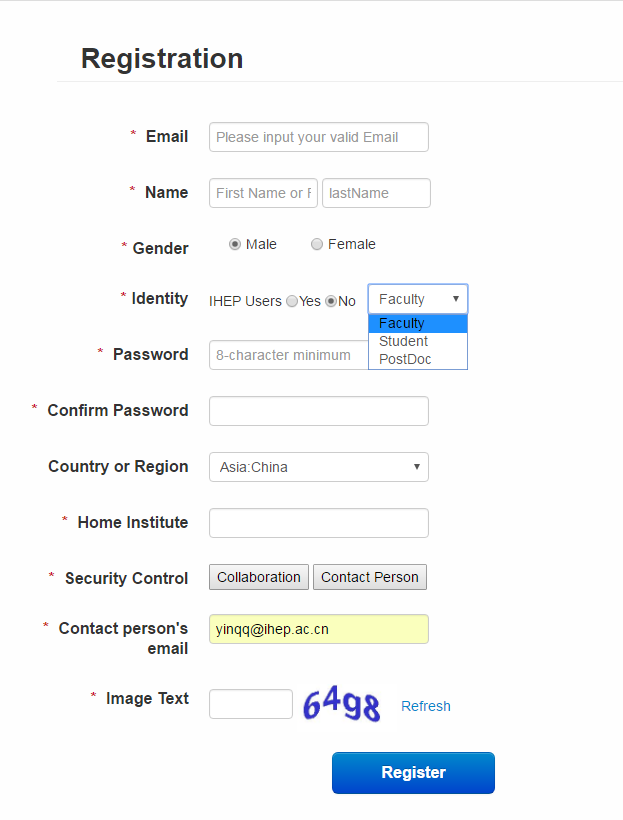 Contact Person: yinqq@ihep.ac.cn
Step 2) Login with your IHEP SSO Acct.
Step 3) Register to the 3rd PANDA Symposium
Then you can update your submissions at any time by yourself as the web is open.